Australian & New Zealand Online Web Marketing.
Customer focused, no nonsense, top end affordable web development services with a smile.. We love what we do!
Unique Web Marketers – Australian & New Zealand Online Web Marketing
An Australian & New Zealand Online Web Marketing Business Solutions Company made up of a group of enthusiastic professionals dedicated to giving you the best results for your online business.
No matter if you are a start-up or an established business, a large corporation or a small business looking for a competitive advantage, simply give us a call. No obligations.
We won't just build, design and develop your website, but your website will be built and tailored towards Google and your online marketing needs.
We specialise in Everything Digital; from Website Design, Logos, All Digital and Printed paraphernalia to Digital Marketing, SEO, SEM, PPC, EDM's all the way down to premium hosting solutions
Our key focus is you, the client. When it comes to promises, we keep them. Unlike many agencies, we do not prolong the design process to make a quick-buck. We deliver on our promises.
We at Unique Web Marketers have noticed over time that most of the Australian & New Zealand Online Web Marketers out there, that do what we do, who work on a churn and burn principal, i.e. 'The first one in is the first one out'  have forgotten one primary aspect of life. We all, as individuals need and deserve – Good Service and Respect!
Imagine you are sitting at a restaurant with your family and friends and you order a salad and when it's too late they deliver a Lobster! Not only is it NOT what you ordered, but it's ten times the cost! And, to top it off they have this long piece of paper, probably provided by Rumpelstiltskin, with all this technical jargon that probably belongs in some fantasy novel.
I mean, why the hassle? It makes no sense at all.
All of us at Unique Web Marketers understand how daunting it is when it comes to not only maintaining a website and keeping up with all its intricacies, but we also know first hand how complicated and off-putting it can get when starting from scratch.
What we do is simple and, although our process is usually frowned upon and considered the 'Garden Route' of how to go about things, (specifically in our industry  – usually by our competitors – who focus on more of a 'churn-and-burn' principle), we have discovered that by sitting with you each and every step of the way has, and currently to-date, still is proving to be very effective, not just for our clients but for us a a company delivering a service and not just a product.
We will walk you through the entire process, step by step, stage by stage until you are handed a product that you fully and completely understand.
We are a boutique Web Marketers agency and our key focus is you – the client.
Has your website driven you to the brink?
How close are you to throwing your computer out of the window? Does it feel like your website has grown into this little monster that sits on your desktop snickering as soon as you turn your back?
Better yet, has the guy you've asked to build it holding you to ransom demanding that it is not his fault you don't speak code?
We at Unique Web Marketers are an Australian & New Zealand Online Web Marketing Business Solutions Company with a unique approach to Web Design that takes the hassle out of building, managing and hosting the critical part of an Online Business – the website.
With Over 315+ Satisfied Customers !!
We pride ourselves on empowering our clients when it comes to understanding what we are doing for them, where their money is going and what they are actually paying for and how to utilise what we have given them to further them along.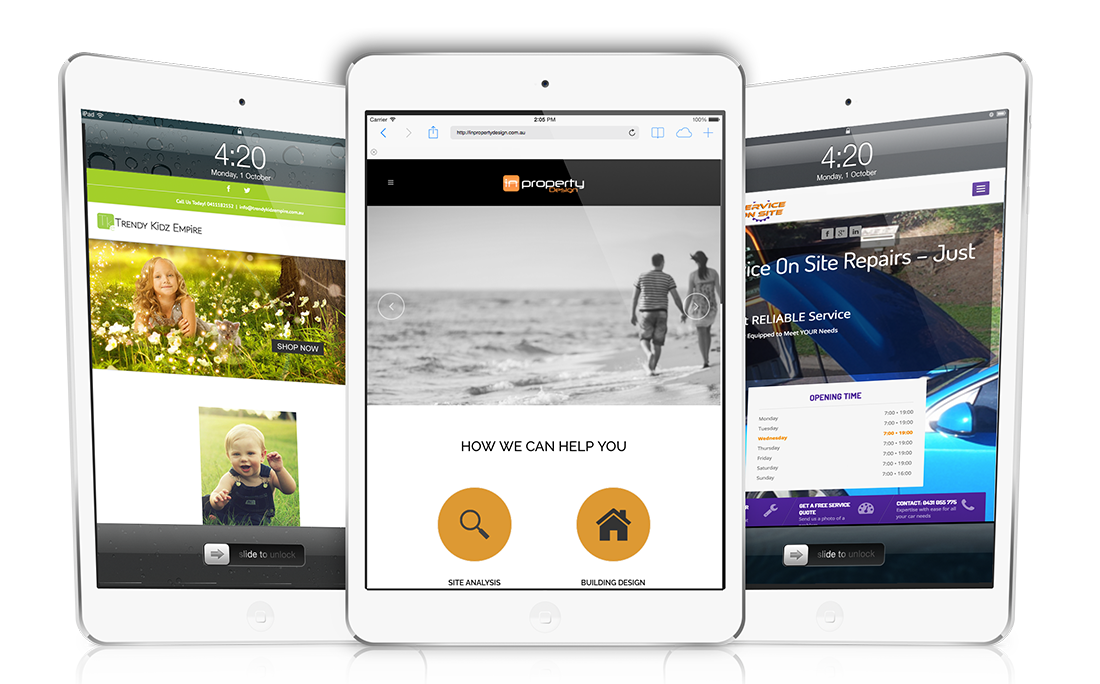 We have the skills and the ability to design anything in any style for any medium. From Logo's, Corporate Stationary, Print Packaging to Magazines, Posters & Billboards. The sky is the limit!
Real Support for Real People.
We all need support at some stage in our lives. Our philosophy is not only to treat you as we would like to be treated, but to show you what this all means. With a hands on support structure, documentation and FREE personal One to One training, it's no wonder that some of our best reviews are about our amazing support.
Customer Reviews
I'd like to say Ray at Unique Web Marketers has seriously improved not only my online sales through Adwords management, but also increased my business exposure across Australia, across most channels through his tireless efforts and advice, especially throughout this COVID pandemic. He is always responsive, on-time, reliable and friendly to boot! Thanks Ray you're a genuine super star!!
Absolutely amazing work!
bloom'd florist
2017-10-22
Ray has been an amazing asset to our business. Rebuilding our exciting website and also rescuing our second project from an incapable web developer. His delivered two awesome websites and is about to start on our third. Well deserved 5 stars!
Did an awesome job designing my website, very happy. Thanks Ray
Opakuma Bags, Accessories and Gifts
2017-01-26
Ray was incredible to work with. After having a very unsatisfactory experience with a previous web site developer, l was a little dubious of putting my trust and my project into the hands of another developer. l am soooooo very happy that l pushed any concerns aside. I am delighted with the care, time and knowledge that Ray put into my project. He was the most patient and thorough person l could ever have asked for to build my site. Nothing was ever too much trouble and the open line of communication was beyond belief. His level of commitment and professionalism was outstanding. Ray has been a pleasure to deal with, from start to finish, and l cannot thank him enough. With absolutely no hesitation I would recommend Ray - Unique Web Marketers to anyone requiring assistance with their websites.
Ray is extremely knowledgeable and an expert in his field. I found the entire process easy from start to finish due to the complete professionalism and commitment Ray displayed throughout the website development. Ray was easy to communicate with and was always readily available to take calls and address any items promptly. It was a pleasure working with Ray and look forward to the next project we embark on.
Diana Trpcevski
2016-09-20
Ray is a top bloke, great to work with and delivers a high professional standard of work. He pays attention to every small fine detail. He explains and demonstrates everything he does. He has now designed, built and created my Second Wedsite for my Freelance Makeup ArtistWork. Definately recommened Ray. Looking forward to working with you again in the future. Cheers.
Narnia The Label
2016-06-16
Ray has been absolutely fantastic from start to finish with our website development. He has helped us every step of the way and has gone above and beyond to help us get our business started. We can't thank him enough!!
Preston School of Music
2016-06-15
Ray is always reliable and tailors his service to our needs. If he doesn't cover that area, then he will find his mate to help you. I will recommend him to anyone who need work done on internet.
Jackson MacCotter
2016-06-13
We first met Ray when we were having many issues with our new website and kept coming up against brick walls with the company who built it. Ray was super patient and really went above and beyond to get our issues sorted out for us. We were so impressed we have been using his services as needed since then along with recommending Unique Web Marketers to our friends and business colleagues. Ray provides what we term 'old fashioned service'. That is, when he takes a project on he gives it everything he has until it has been completed. He really cares about his business and his customers and this shows in the professional but friendly way he handles himself in his business dealings. It's rare to find a business that has both heart and soul but from the first contact right through to the last that is exactly what you get with Ray and Unique Web Marketers. We rate this business 20 out of 5 and we have no hesitations in recommending Unique Web Marketers
Worked with us before?
We'd love to have your thoughts and opinions on our service. If you would like to leave us a review, simply click on the button. Thanks again from all of us at Unique Web Marketers!
GIVE US A REVIEW