Australian & New Zealand Online Web Marketing.
Customer focused, no nonsense, top end affordable web development services with a smile.. We love what we do!
Unique Web Marketers – Australian & New Zealand Online Web Marketing
An Australian & New Zealand Online Web Marketing Business Solutions Company made up of a group of enthusiastic professionals dedicated to giving you the best results for your online business.
No matter if you are a start-up or an established business, a large corporation or a small business looking for a competitive advantage, simply give us a call. No obligations.
We won't just build, design and develop your website, but your website will be built and tailored towards Google and your online marketing needs.
We specialise in Everything Digital; from Website Design, Logos, All Digital and Printed paraphernalia to Digital Marketing, SEO, SEM, PPC, EDM's all the way down to premium hosting solutions
Our key focus is you, the client. When it comes to promises, we keep them. Unlike many agencies, we do not prolong the design process to make a quick-buck. We deliver on our promises.
We at Unique Web Marketers have noticed over time that most of the Australian & New Zealand Online Web Marketers out there, that do what we do, who work on a churn and burn principal, i.e. 'The first one in is the first one out'  have forgotten one primary aspect of life. We all, as individuals need and deserve – Good Service and Respect!
Imagine you are sitting at a restaurant with your family and friends and you order a salad and when it's too late they deliver a Lobster! Not only is it NOT what you ordered, but it's ten times the cost! And, to top it off they have this long piece of paper, probably provided by Rumpelstiltskin, with all this technical jargon that probably belongs in some fantasy novel.
I mean, why the hassle? It makes no sense at all.
All of us at Unique Web Marketers understand how daunting it is when it comes to not only maintaining a website and keeping up with all its intricacies, but we also know first hand how complicated and off-putting it can get when starting from scratch.
What we do is simple and, although our process is usually frowned upon and considered the 'Garden Route' of how to go about things, (specifically in our industry  – usually by our competitors – who focus on more of a 'churn-and-burn' principle), we have discovered that by sitting with you each and every step of the way has, and currently to-date, still is proving to be very effective, not just for our clients but for us a a company delivering a service and not just a product.
We will walk you through the entire process, step by step, stage by stage until you are handed a product that you fully and completely understand.
We are a boutique Web Marketers agency and our key focus is you – the client.
Has your website driven you to the brink?
How close are you to throwing your computer out of the window? Does it feel like your website has grown into this little monster that sits on your desktop snickering as soon as you turn your back?
Better yet, has the guy you've asked to build it holding you to ransom demanding that it is not his fault you don't speak code?
We at Unique Web Marketers are an Australian & New Zealand Online Web Marketing Business Solutions Company with a unique approach to Web Design that takes the hassle out of building, managing and hosting the critical part of an Online Business – the website.
With Over 315+ Satisfied Customers !!
We pride ourselves on empowering our clients when it comes to understanding what we are doing for them, where their money is going and what they are actually paying for and how to utilise what we have given them to further them along.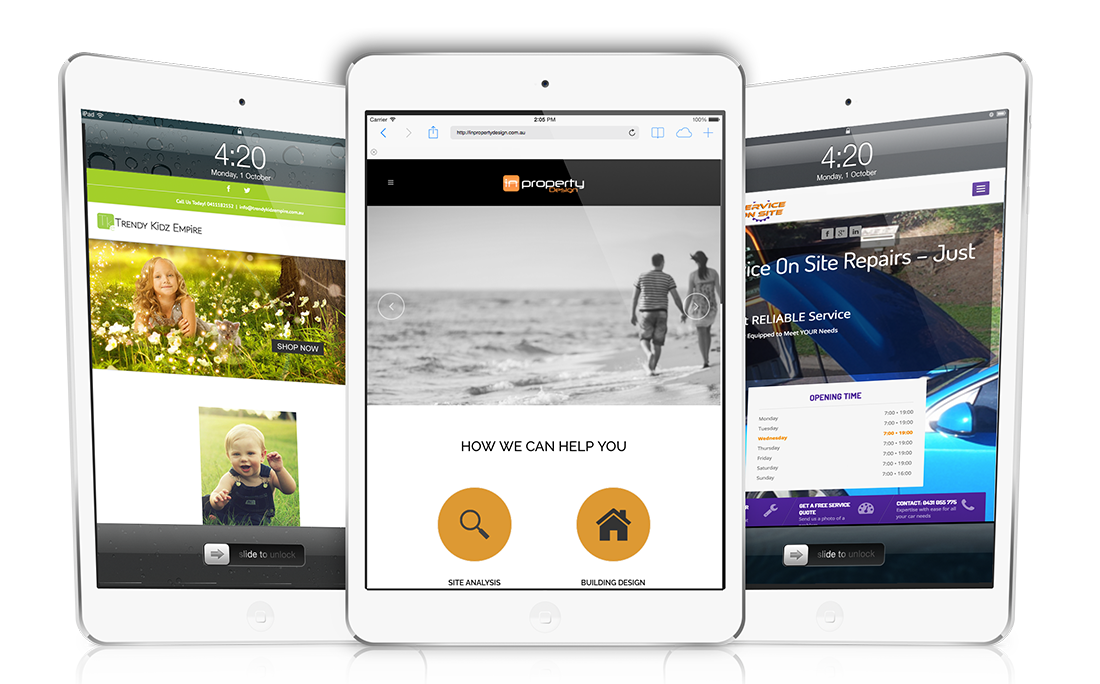 We have the skills and the ability to design anything in any style for any medium. From Logo's, Corporate Stationary, Print Packaging to Magazines, Posters & Billboards. The sky is the limit!
Real Support for Real People.
We all need support at some stage in our lives. Our philosophy is not only to treat you as we would like to be treated, but to show you what this all means. With a hands on support structure, documentation and FREE personal One to One training, it's no wonder that some of our best reviews are about our amazing support.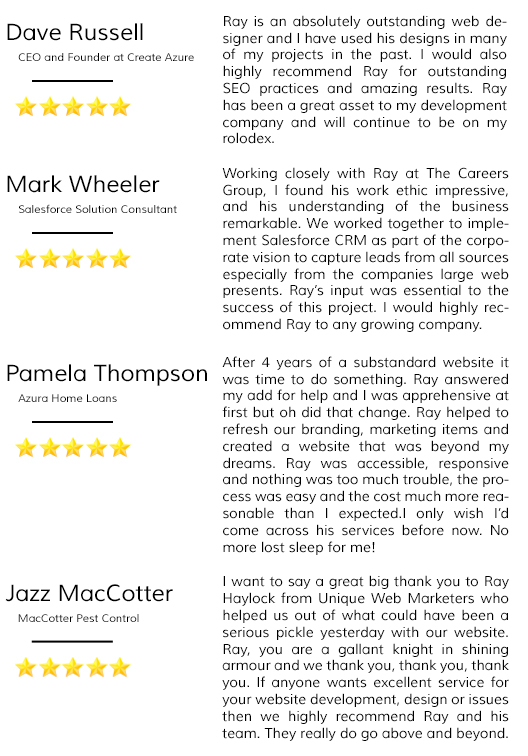 Worked with us before?
We'd love to have your thoughts and opinions on our service. If you would like to leave us a review, simply click on the button. Thanks again from all of us at Unique Web Marketers!
GIVE US A REVIEW